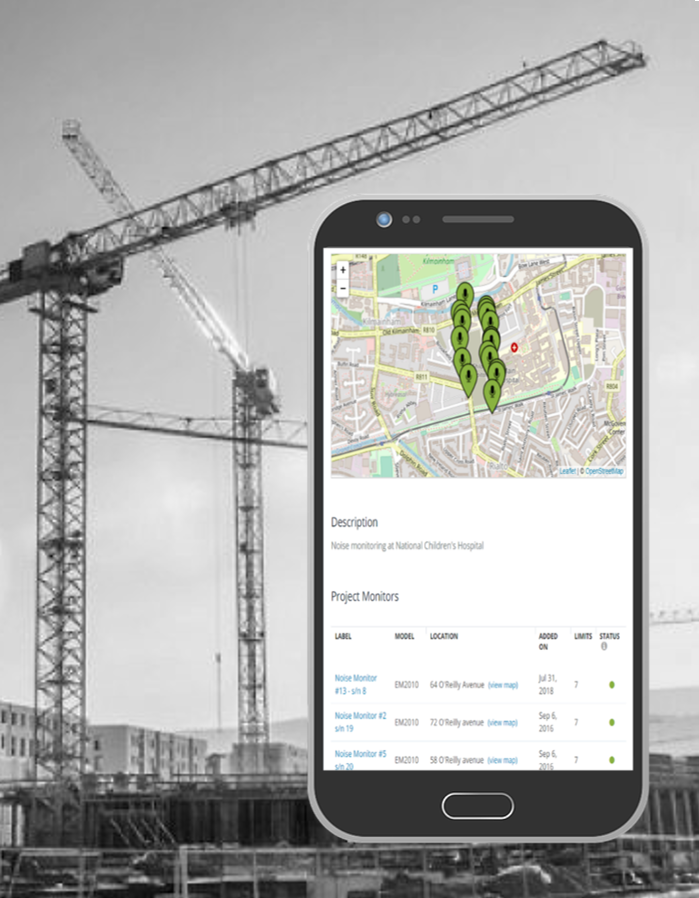 SONITUS CLOUD
Data you can act on
The Sonitus Cloud is our online reporting platform which allows our customers to automate environmental compliance checks.

We take the data that is measured on your site and compare it to the specific limits that you have set. We manage the data processing so you can concentrate on managing your project.
4000+
MONITORING
DEVICES
We can also connect third party devices.
9000+
WORLDWIDE
USERS
Set up guest users to share your insights.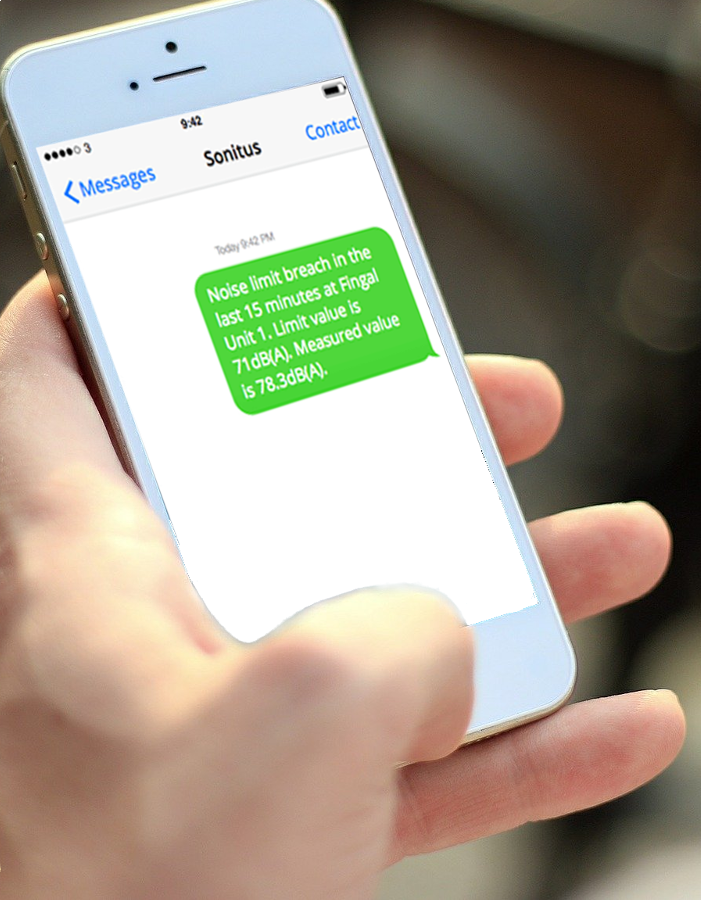 ANALYSE, ALERT and ACT
Real time alerts
Get email and SMS alerts when there is a condition you need to know about. You decide who gets the notifications and when they should be alerted. Set up your project once then automate the rest.
LIMIT BREACH
ALERTS
STAY UP TO DATE WITH COMPLIANCE
BATTERY 
ALERTS
MONITOR DEVICE PERFORMANCE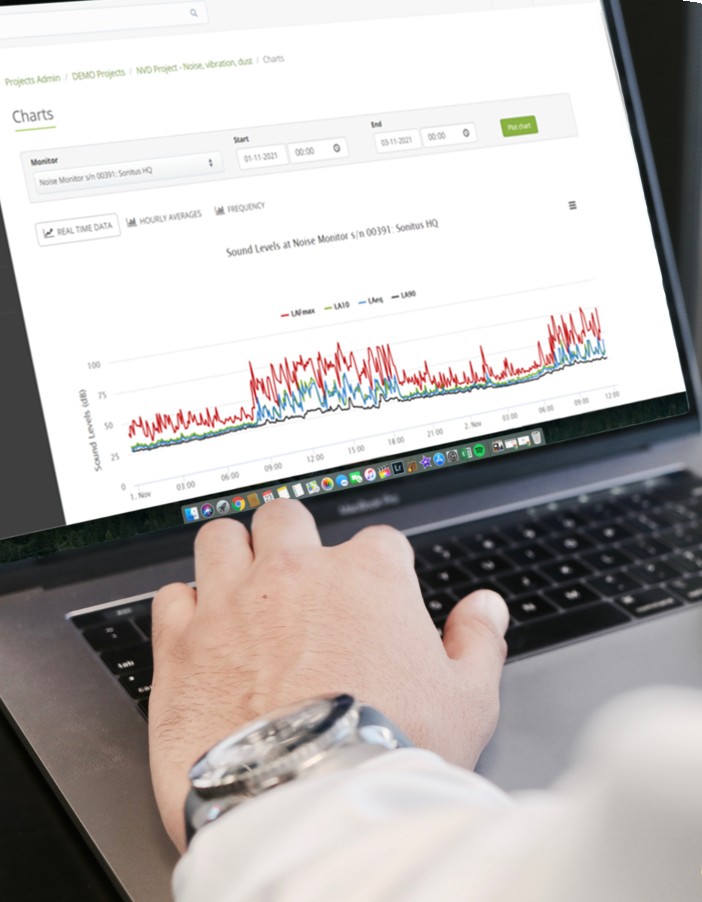 DATA VIEWS
Information at a glance
We work with our customers to make sure we understand their applications and their job. And our own engineers have extensive experience with field work and reporting. We use that knowledge to build tools that give you the information you need to run your project as soon as you connect.
CHARTS
PLOT GRAPHS QUICKLY TO INSPECT OR DOWNLOAD
CALENDAR
CHECK YOUr COMPLIANCE
HISTORY
GRID
EXPORT YOUR DATA FOR DOWNLOAD OR SHARING
EVENTS
LISTEN TO AUDIO EVENTS OR SEE VIBRATION TRACES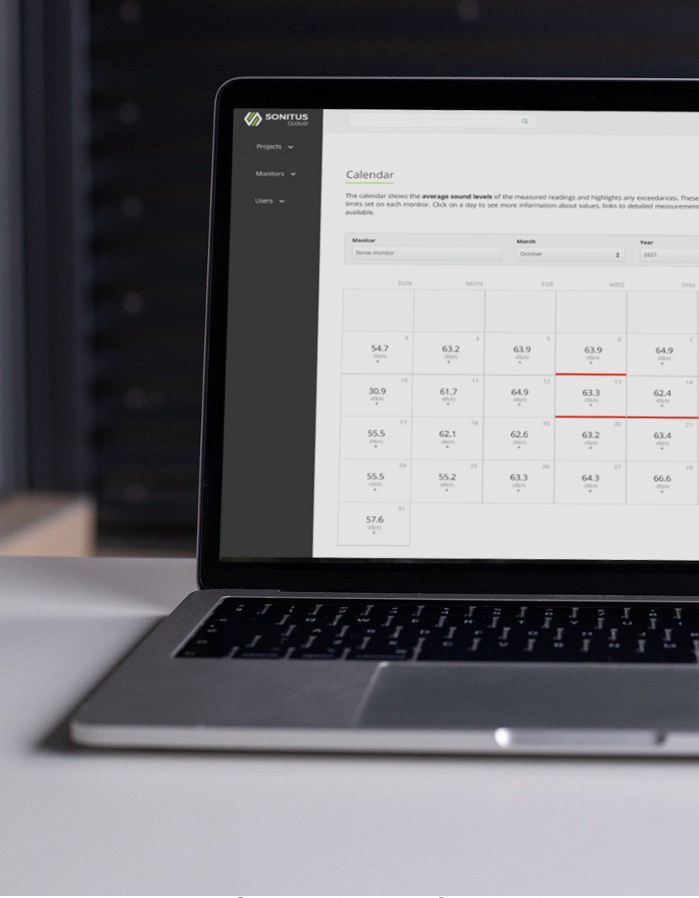 PROJECT MANAGER TOOLS
Simple compliance checks
Our tools are intended to let you get the best information with the minimum amount of effort. Our automatic compliance checks show you where to focus your time.
MULTIPLE LIMIT LEVELS
CHECK FOR A range of limits - DAY AND NIGHT
DOWNLOAD REPORTS
MONTHLY REPORTS EXPORTED WITH A CLICK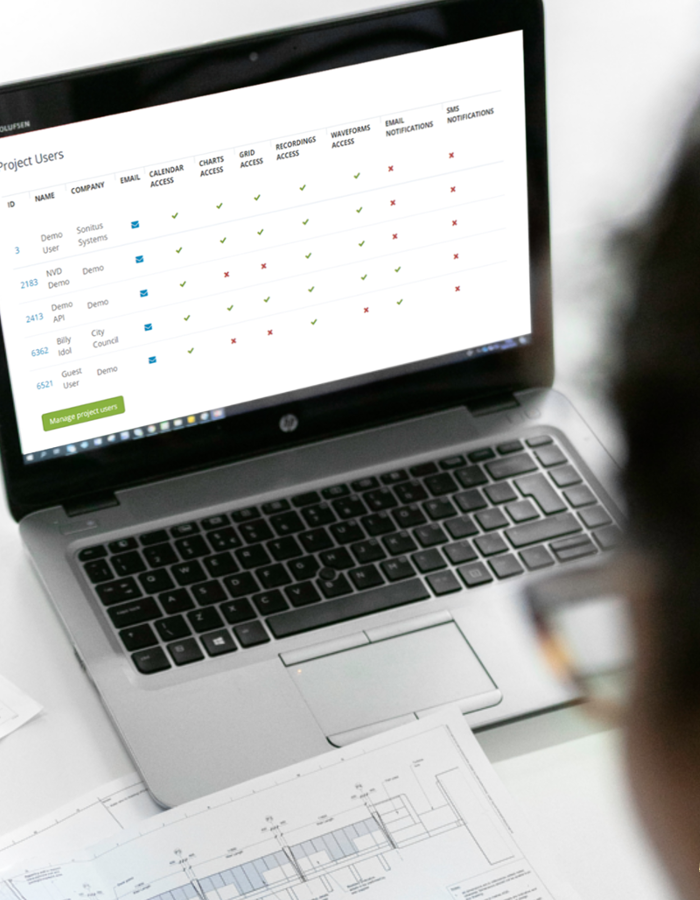 STAKEHOLDER ENGAGEMENT
Share with your partners
You can share access to your monitoring results with project partners and members of your team. Our sharing tools can help you to manage all stakeholder interactions online.

Manage permissions to share as much or as little information as you like. You decide which data every user can see.

Set limit alerts for designated contacts. Notifications are only sent to those who need to know. We try to turn your data into useful information that your team can act on.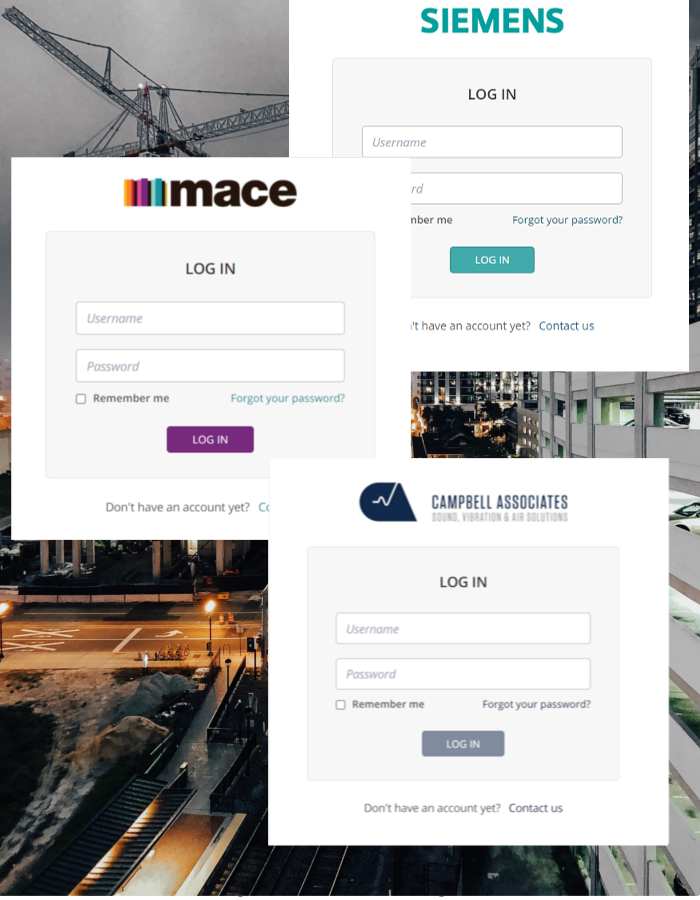 OUR tOOLS AT YOUR SERVICE
Customised interface
Our online platform can be customised to use your logo and colours. This means you can deliver reporting and information to your own customers under your own brand.

You get all the flexibility of our automated online reporting platform without the investment in IT systems.
YOUR WORK, YOUR BRANDING
DELIVER YOUR REPORTING UNDER YOUR BRand & LOGO
MANAGED SERVERS
24/7 monitored service hosted in ireland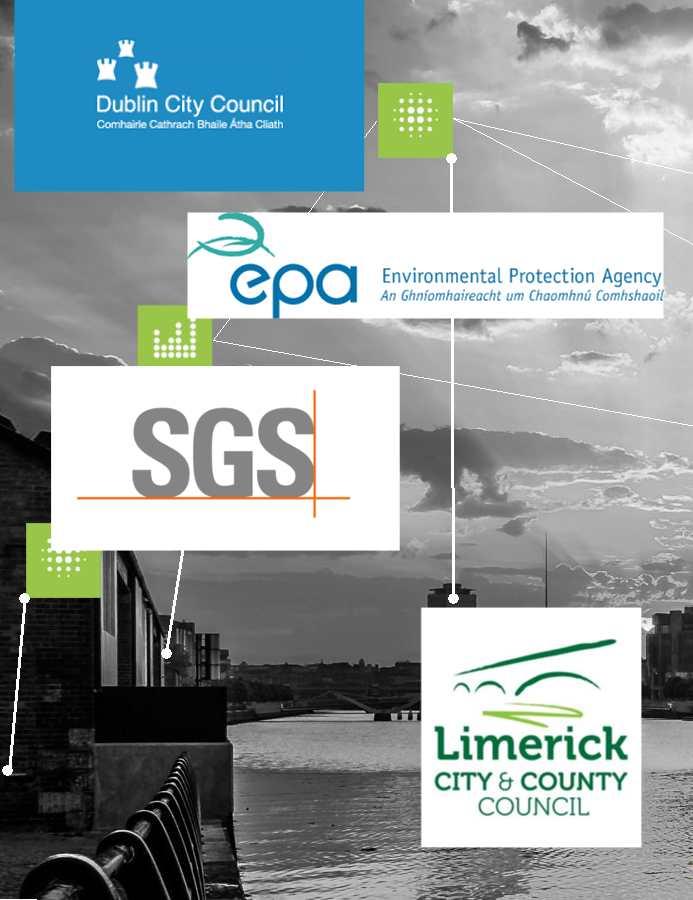 CUSTOM PUBLIC PROJECTS
Smart city websites
You can use our cloud tools to launch customised public websites to share your monitoring data with local citizens. We have built public information platforms for customers all over the world.

These are used for smart city projects, stakeholder engagement and educational programs. You can add your logo and branding and launch a smart city project in no time.

You maintain control through your secure Sonitus Cloud account and you share just what you choose.

We can also link the Sonitus Cloud to any existing projects, exporting data in any format you need to work with your systems.

‍